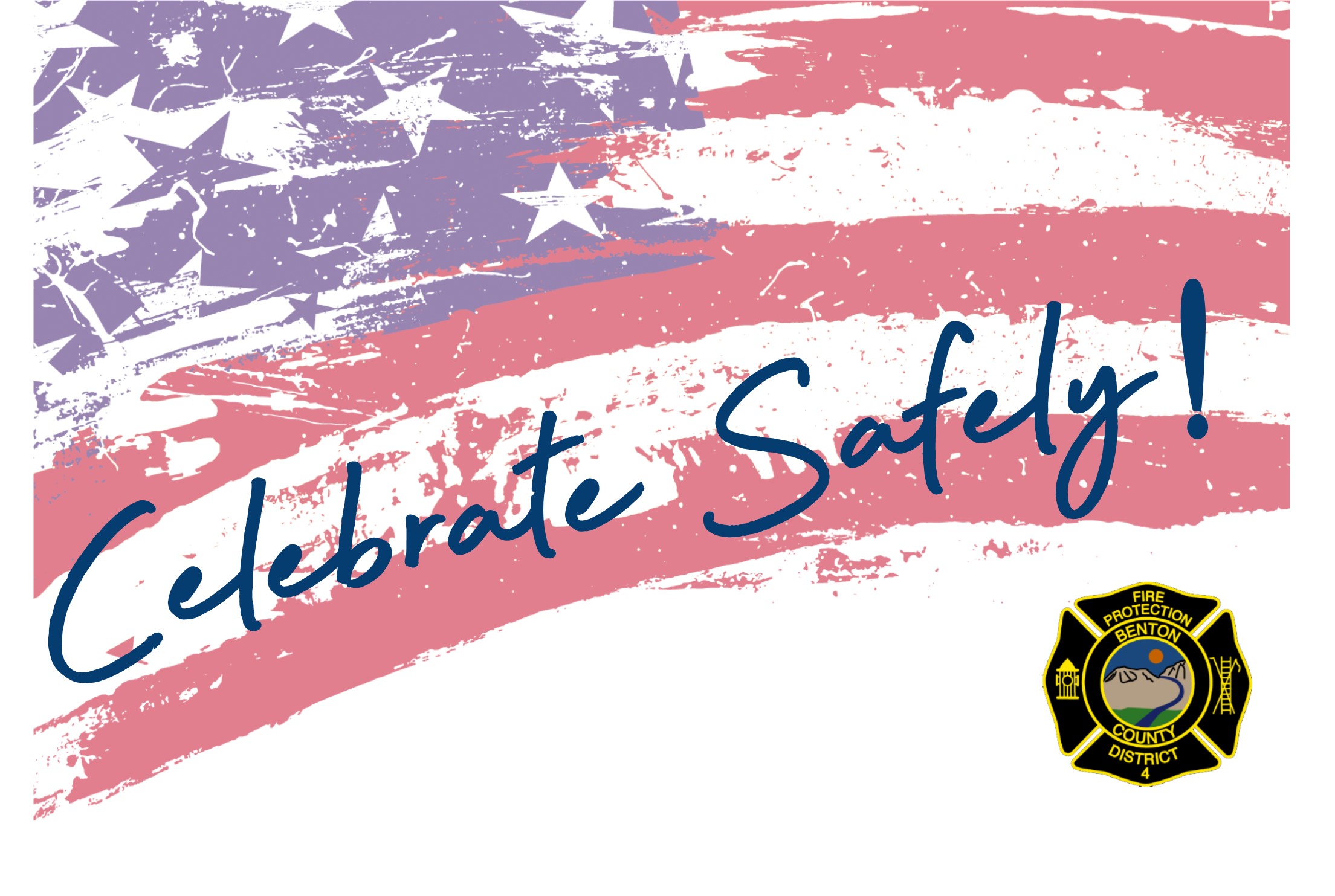 As the July 4th holiday approaches, we want to encourage you to celebrate July 4th by watching a professional fireworks display. Benton County Fire District 4 does not regulate nor respond to fireworks complaints. Please contact the West Richland Police Department non-emergency number at (509) 628-0333 to report illegal fireworks or fireworks discharged outside of allowed hours. Only call 911 if an injury occurs or a fire starts that you cannot manage.
BENTON COUNTY (UNINCORPORATED AREAS) – Fireworks may not be discharged anywhere in unincorporated Benton County. (BENTON COUNTY FIRE MARSHAL: https://www.co.benton.wa.us/pview.aspx?id=853&catid=0)4
CITY OF WEST RICHLAND – Fireworks may only be discharged from 6 p.m.-11 p.m. on July 2 and 3. On July 4, fireworks may be used from 6 p.m. to midnight.
Some tips to celebrate safely with fireworks if you chose to do so in an area where they are allowed:
Please keep a bucket of sand or water, and a hose or fire extinguisher on hand to help put out any sparks or fires they may cause.
Soak both spent and unused fireworks in water for a few hours before discarding.
Never allow young children to handle fireworks. Older children should use them only under close responsible adult supervision.
Find an area to light off fireworks that is away from people, buildings, and flammable material.