Benton County Fire District 4 Urges Community Preparedness This Wildland Fire Season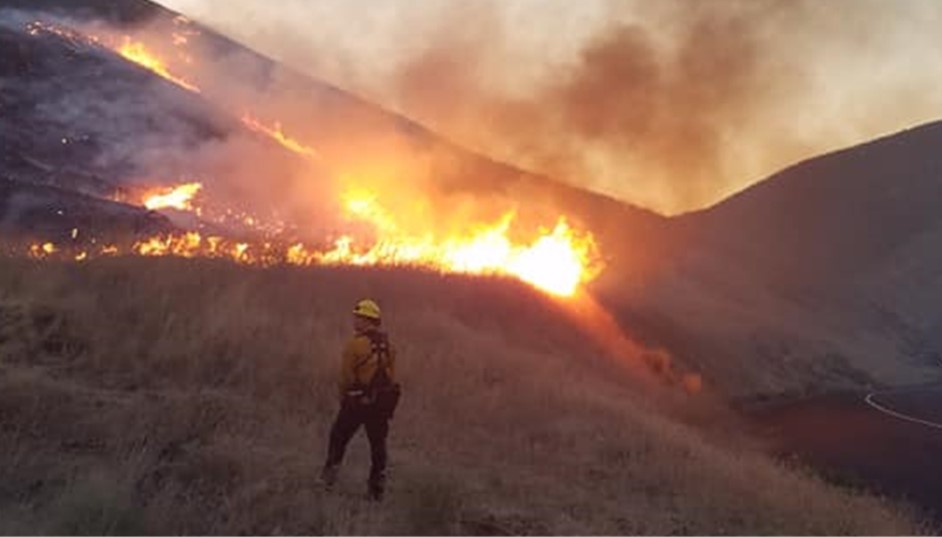 Residents can take measures to promote safety for lives and property
WEST RICHLAND, WASH. – Recent rains in the West Richland area mean lush vegetation–a boon for gardens but a potential hazard when conditions dry out and tall grasses become a fire fuel source. According to the U.S. Fire Administration, up to 45% of Washington state is wildland urban interface (WUI) areas where developed land joins grasslands that are particularly prone to wildland fires.
"Late rains this season could leave residents off guard when it comes to ensuring their homes and property are prepped for fire safety," says Fire Chief Paul Carlyle. "Dry months are here, and that puts lives and property at risk."
A little work now can reduce the risk of damage to your property by wildland fires. Simple tips include keeping lawns mowed and watered, pruning or removing combustible trees and shrubs, regularly cleaning gutters and roofs of debris, and moving potential hazards like wood piles at least 30 feet away from your home. For more tips, visit www.bcfd4.org.
Benton County Fire District 4 is preparing for a busy season after a 22% increase in call volumes last year. Recently, the Board of Fire Commissioners unanimously passed a resolution to place a lid lift for emergency medical service on the August 2, 2022 Primary Election ballot. Funding from the levy would be used to hire three additional firefighters/paramedics and emergency medical technicians to respond to emergencies, including wildland fires.